Can't come to us? We'll come to you!
Mysterious people have arrived at the conference hall. They are dressed entirely in black, they are carrying large cases in shining aluminium, and they look very secretive. What's in the cases? Don't worry about it it. At least not yet.


A game to play anywhere
Our escape rooms at Vasagatan 27 are all well and good, but they cannot house more than 18 people at once. Beside, you don't have the time to escort the entire staff across town, that alone will talk half a day! Teambuilding for larger offices requires more options. That's why we developed The Escape Box, a portable game that has already been played in the archipelago, in courts, on roof terraces and once in a music studio, for up to 60 players at a time. The only thing we need to know is time, place and how many teams you will be. (Our recomendation is 4-6 players per team.) What's needed from you is a space large enough to comfortably fit everyone, with a table and chairs for each team. An office, a conference hall, a restaurant; you decide the view! We take care of the rest.
You're directly thrown into a plot that underlines the seriousness of the situation, and we will be in the room to offer clues during the game. We arrive 15 minutes before it starts to set it up, and we are fast both preparing and cleaning it up.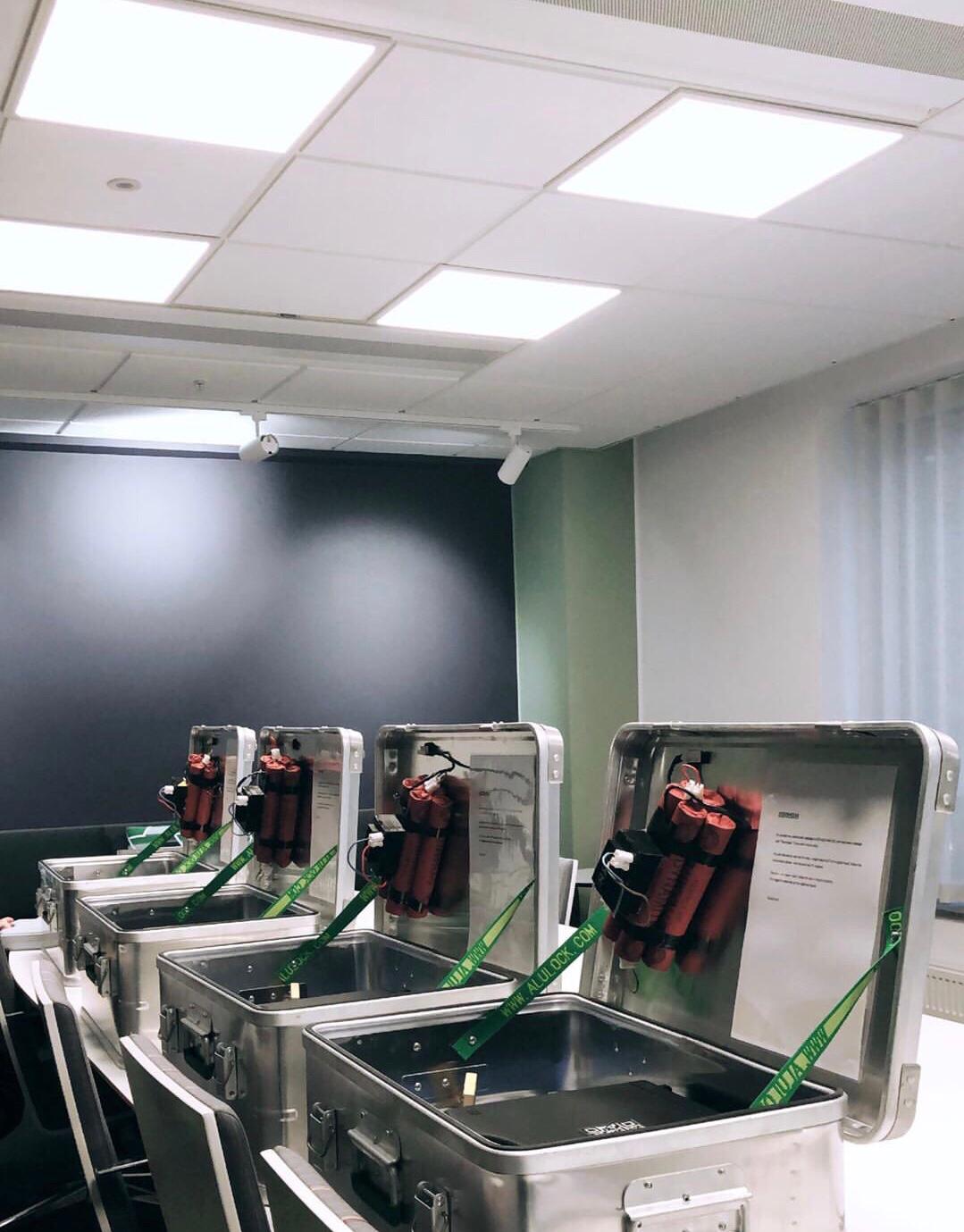 Identical missions
Every team receives a case. All cases have the exact same contents, including a bomb that is counting down from 60 minutes.
"Of course you are aware of the attacks that have been occuring on great landmarks during these past few weeks," one of the persons in black tell you. "Similar cases to the ones in front of you now had been delivered to those landmarks just before the explosion occured." Thus far no one has been capable of preventing the disaster in time. Will you be the first?
It is up to the team to deactivate the bomb before time runs out. The only tools you have are each other, the ability to work together, to communicate and think outside the box. Since everyone plays on a level field you are encouraged to make it into a contest, and Escape Stories also offers a desirable first prize. As long as at least one team succeeds...
The minutes tick by fast. Will there be enough time?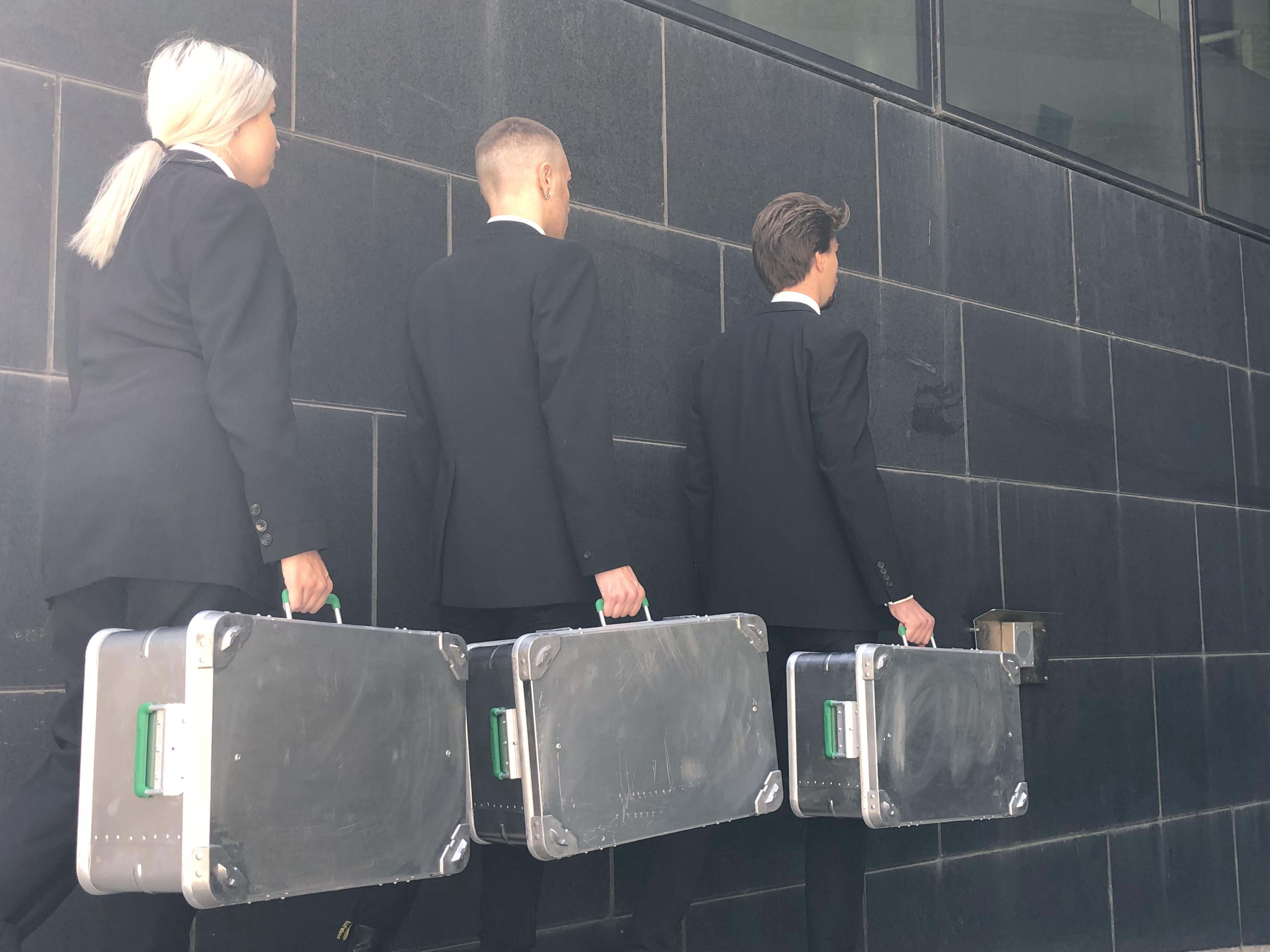 An escape room near you - wherever you are
We built The Escape Box specifically for teambuilding. Other than communication and teamwork you also need creativity and curiosity, meaning that it's usually teams with mixed skills and personalities that do best. Everyone gets a chance to contribute!
So if you have ever felt that the perfect company activity has been too far away, that there are no "escape rooms near me", then The Escape Box is the perfect solution! We offer an immersive experience, something the office will talk about for a long time. 9,5 out of ten would recommend us. That speaks for itself.