Guess who came by today?
This January we had a celebrity visitor! Popular blogger Paula Rosas tried our escape rooms, for the second visit in a short period of time. She and her team tested out The Last Manuscript, to great enthusiasm.
"The energy was infectious", grins their Game Master. "A real delight to lead!"
They were all experienced with escape rooms, which of course is not a requirement for the room in general, but you can tell when a group is excited. Paula Rosas' eagerness to enter was palpable and the cheer when the group successfully completed their mission in less than 50 minutes was deafening.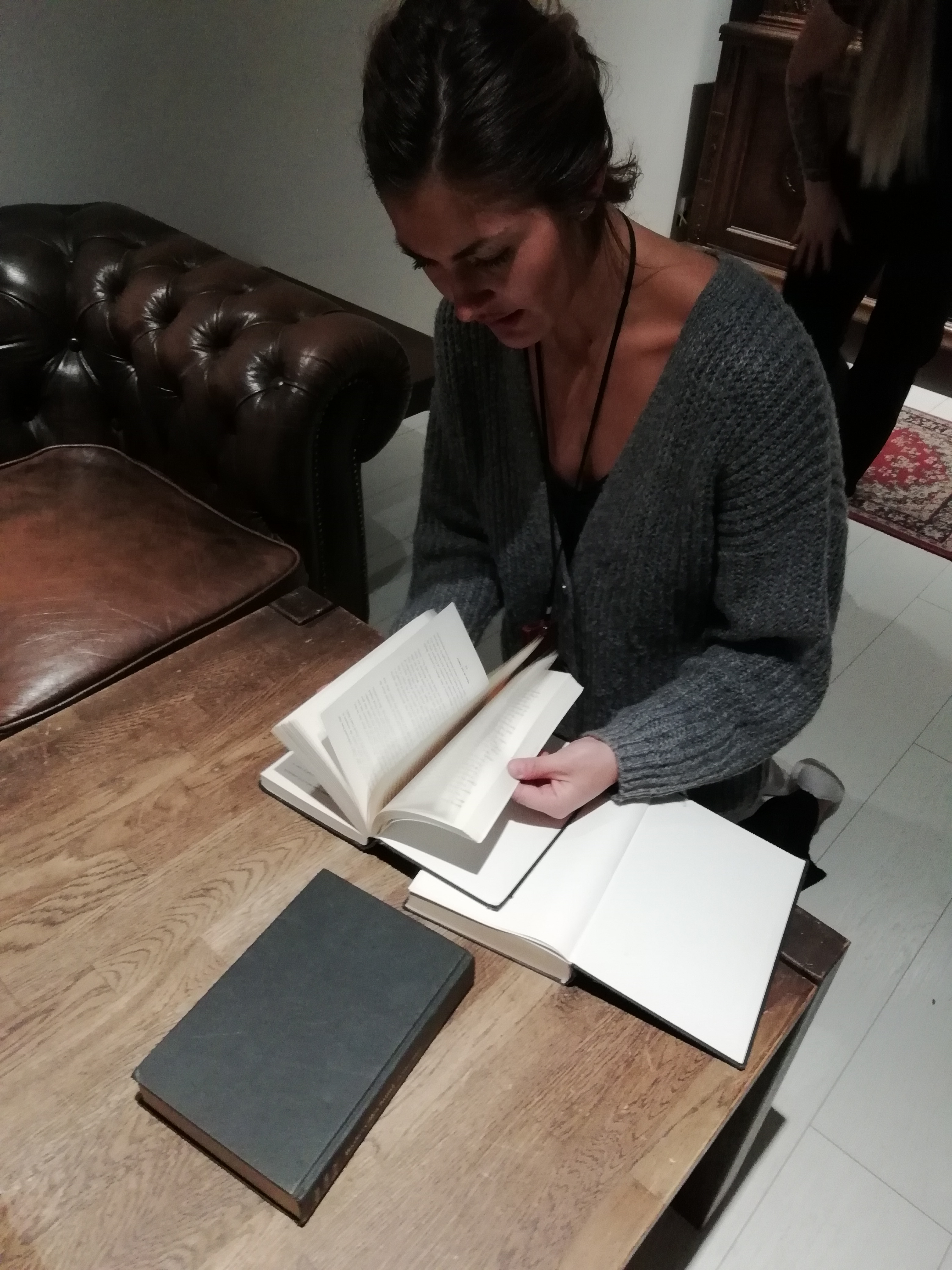 The favorite of many Game Masters
The Last Manuscript, which is the favorite room of many Game Masters at Escape Stories, takes place in the apartment of an author. The story begins just after his tragic, early demise.
"He was always a little... special", says his neighbor. "He's been really worried lately. Convinced he's being followed, just really paranoid. I thought he was just researching his next crime novel and got a little too into it. He loved mysteries."
The author seems to have been preparing for something to happen to him for quite some time. He confessed to his neighbor that he's stumbled over something big, something incredible. For centuries, a secretive sect has been working from the shadows, manipulated events and put their own favored individuals in positions of power. They have never hesitated to kill to get what they want.
But all of that is coming to an end.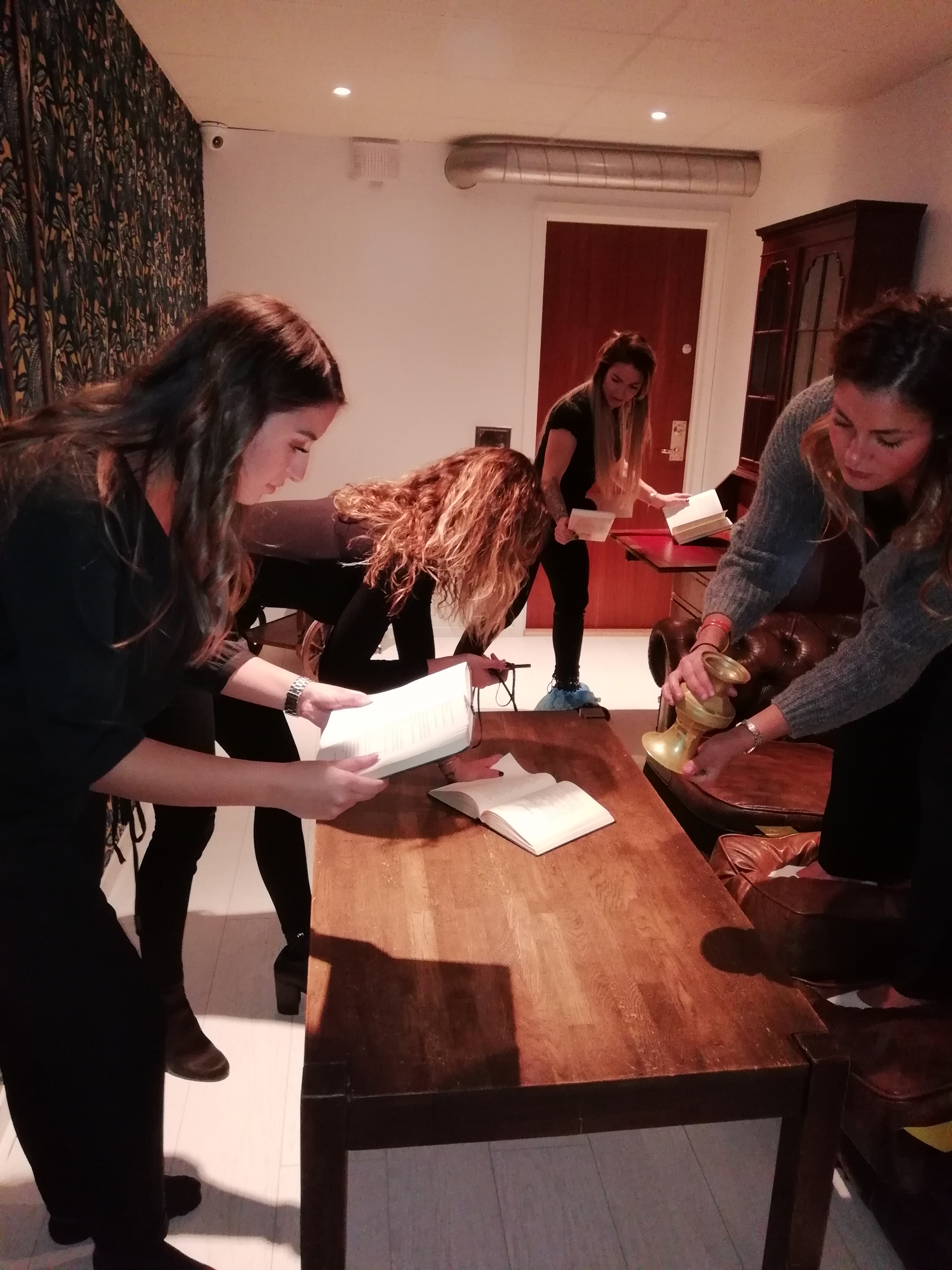 The last manuscript is the goal
The author worked on his masterpiece for a long time, a manuscript filled with evidence to bring down this sect, as long as it can be published. It is Paula Rosas' team's goal to find the manuscript in the author's apartment, but they have to hurry. The sect is of course aware of the threat to their existance, and they are coming. The autor's neighbor has promised to stand guard at their window to warn the team, but they certainly have to hurry. In an hour it will no longer be safe for them to stay inside.
Armed with this knowledge, the team throws themselves into the apartment. They run from place to place, turn everything they can find and quickly discover every clue they need. They work well together and call out what they think they need, but it's still a bit of a chaotic mess as they search the room.
Exactly what usually happens in an escape room, then.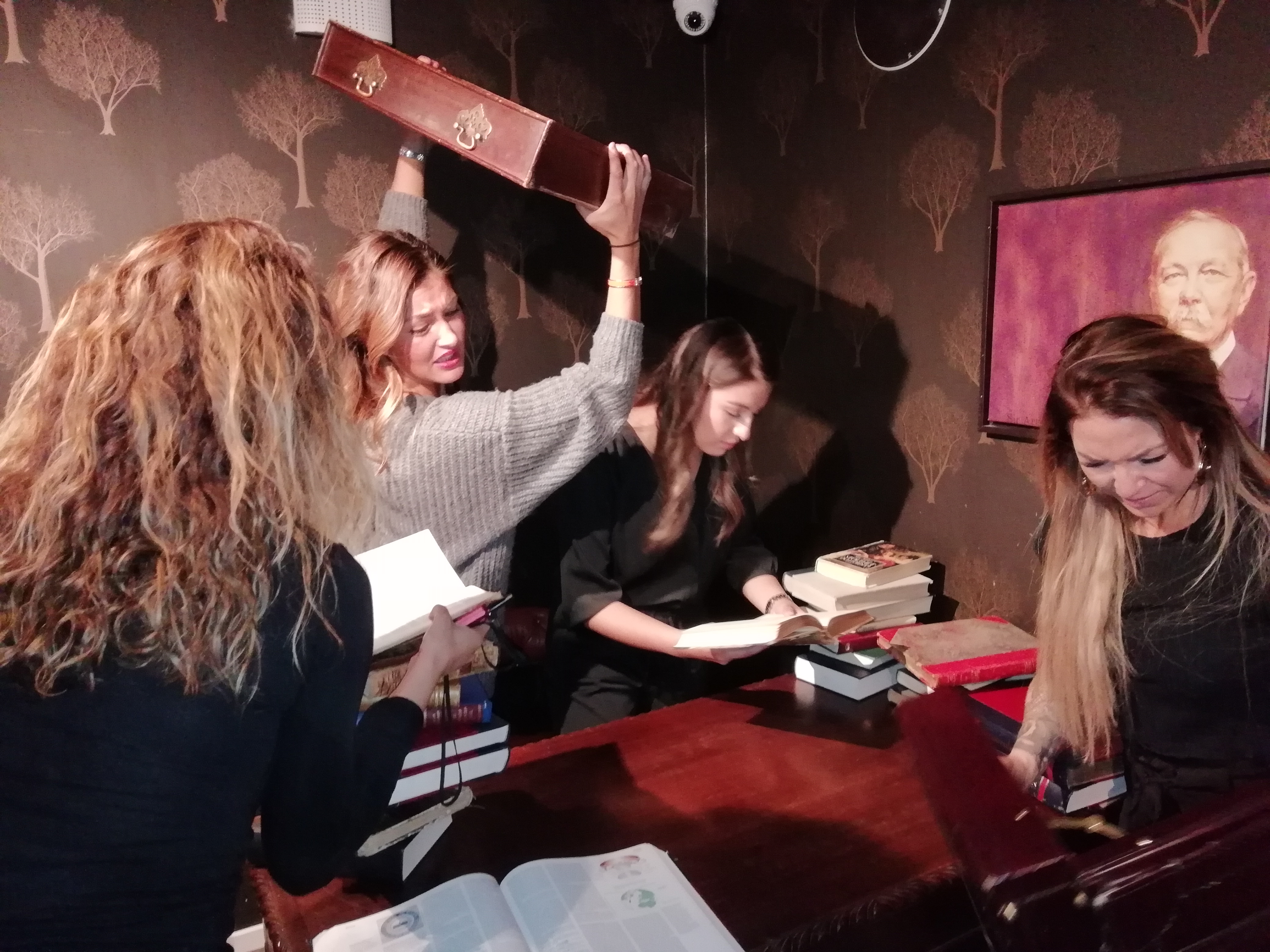 Victory for Paula Rosas
So, how did it go? Well, it took a few bonus clues, but eventually they sat there, triumphantly holding the manuscript! The sect did not stand a chance. Afterwards the charmed team poses in the room like the professionals they are. They are already planning for their next visit, and they are more than welcome!
Does this sound like a fun room?
Gather some friends and boom The Last Manuscript!